Thu Sep 28 '17 Announcement
over 2 years ago – Thu, Sep 28, 2017 at 03:18:15 PM
Dear members of the MiraClub,

Progress on R&D

First, we're making progress on the Mirabook development and we're working on new special features which will be unveiled next month. These features will be added with no extra cost for you as it is part of our plan to create the perfect Mirabook for you. For instance, the Mirabook battery will be fast-charged with QC 3.0. The good news is that we're still on track to ship the first contributors in December and we're planning our trip to China very soon.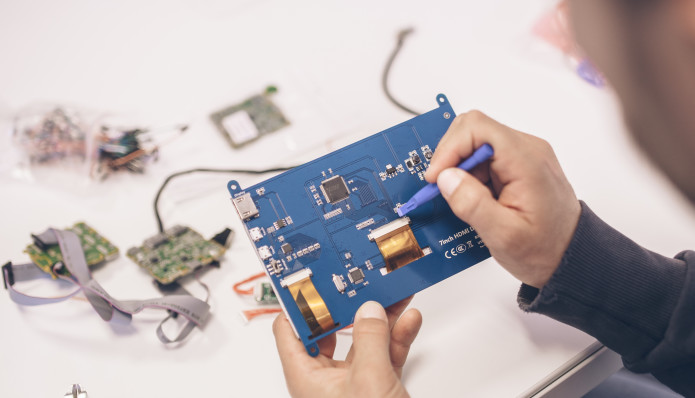 Backer Portal

We have built a platform where you can confirm and modify your order. Every backer should receive an email asking for a confirmation. You can, for example, change the layout of the Keyboard, even change the colour of your Mirabook or add accessories to it. Platform Link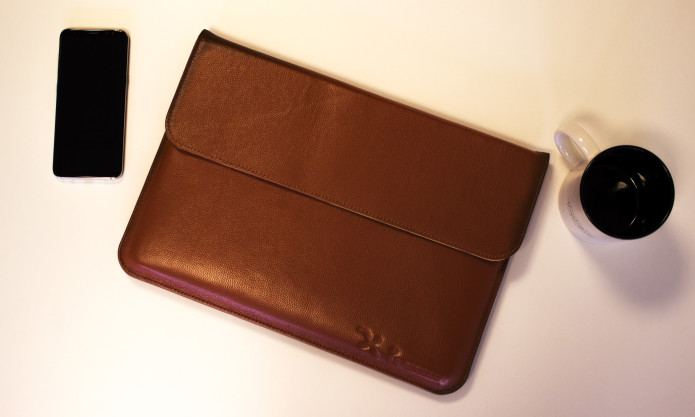 The Slide

Thank you for those who participated to our survey concerning this special Mirabook accessory called the Slide. This unique mount system will let you use the Mirabook with comfort and practicability with your smartphone beside it. You've selected the 2nd Option (48% of voters) and based on that we reworked the design to provide the best experience as possible. A special thank you to 6 members of the MiraClub who were really involved in the design process and had really good ideas. Made with you and for you <3  We hope that you like it.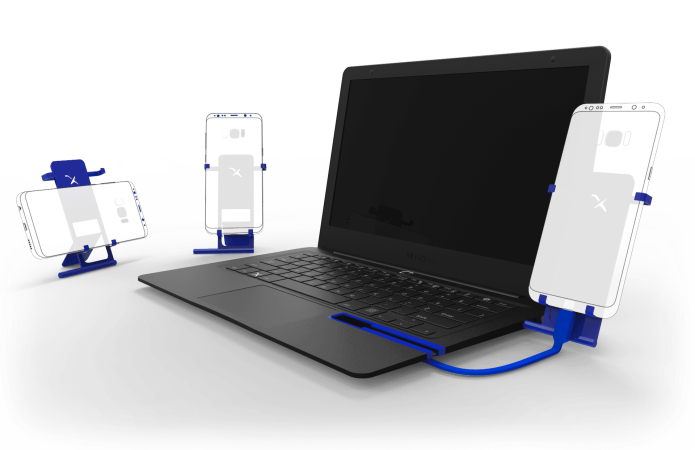 The Mirateam is growing
Thanks to your support, Miraxess hired 2 more people. For that we would like to thank you very much. We are a small team, but very effective one, that is why we hire only the best talents.
Welcome to Christian and Joseph! Christian is a former Country manager at Sony, Samsung and LG. He has a strong experience in retail and marketing, and he is our new Sales director. Joseph is a talented and dynamic head of growth.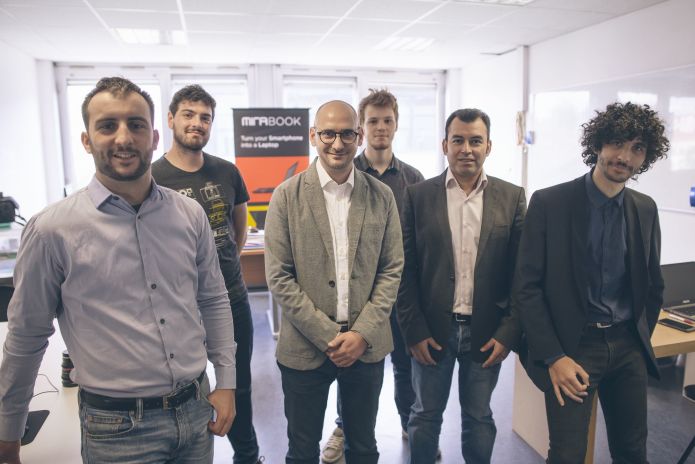 Thanks to all of you, we're going through a period of exciting change and we have moved our offices.
Arrow incubation

We have been selected for Arrow incubation program. This is great news for us and the result of a lot of efforts. Arrow Electronics is a global provider of products, services and solutions to industrial and commercial users of electronic components, with 2016 sales of $23.8 billion. This will give us an extra support in engineering solutions for the Mirabook and future Miraxess products.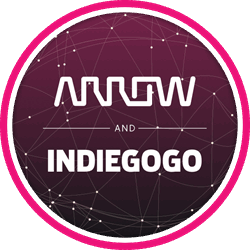 As always, if you have any questions, please contact us directly. We're working as hard as we can to answer all your requests. Every day we receive your support message and we really appreciate it.